true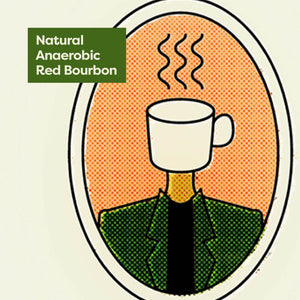 VICTOR CARVAJAL [2020]
Mexico
$600.00
Regular price
$660.00
Arriving late-August
This lot has been booked by The Library Specialty Coffee in Toronto, Ontario
Since the age of 12, Victor has worked in the coffee industry. He began by working with a job in the field and thanks to his dedication and thirst for knowledge, he became the GM of a mill in Veracruz. In 2017, Victor was eager to learn more about coffee processing and joined Samuel Ronzon's team that would be amongst the first in Veracruz to successfully process naturals. They call this the madness.
Victor is a very entrepreneurial personality. He and his wife Maria Georgina, produced their first nano-lot in 2018. This was made possible due to a farm his wife inherited called La Higuera, named after a common Central American tree, which is beneficial for coffee plants. This micro-lot sold to Hong Kong (Amber Coffee Roastery) and motivated Victor to further pursue specialty coffee and controlled fermentations. This was the birth of Microbeneficio La Patrona.
In 2019 he acquired a small farm, which is where this lot, VC-1 has come from. This small farm is worked by his family - wife Maria Georgina, daughters Patricia, Vornica, Adriana and Cecilia.
This lot is Red Bourbon, Caturra, Typica, and has seen 168 hour fermentation in GrainPro bag, dried under shade for 30 days.
Harvest date was January 20, 2020.