true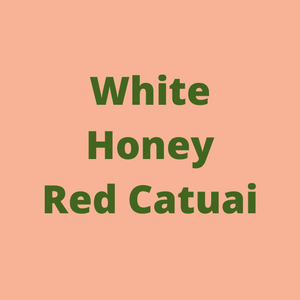 SANTA TERESA 2000 [2021]
Costa Rica
Arrived September 15, 2021
Forward has purchased 20 x 69kg bags of Santa Teresa 2000 White Honey Red Catuai.
Eight (8) bags have been booked by Rogue Wave Coffee in Edmonton, Alberta.
Four (4) bags have been booked by Ethica Coffee Roasters in Toronto, Ontario.
Two (2) bags have been booked by Cafe CREMA in Louisville, Quebec.
Three (3) bags have been booked by Little Victories Coffee in Ottawa, Ontario
Two (2) bags of this lot have been booked by Proud Hound Coffee in Cincinnati, Ohio
This micro-mill is located in the pristine Dota Valley of Costa Rica at 2000 meters above sea level, hence the name Santa Teresa 2000.  An ideal location for processing coffee as it has a consistently cool, crisp climate, with moderate amounts of sunshine rolling in through the course of the day.
Santa Teresa 2000 has over 10 different plots of land in which they're growing coffee throughout the Tarrazu region. All of these coffees are brought to the same micro-mill for processing.
The operation is run by a father, son combo, Roger and Alex Ureña, two very humble gentlemen, very well versed in all aspects of coffee. They have 13 small farms throughout the Dota Valley that collectively add up to about 30 hectares. The recurring theme of these farms are the high altitude, 1600m and above, and exotic varieties planted throughout them, including Geisha, Pacamara, Villalobos, Ethiopia 47, Typica Mejorado and more.
This year Forward has purchased four (4) lots from Santa Teresa 2000. 
These Red Catuai cherries are pulped and left in tanks overnight, prior to being taken to raise beds to dry for 15 days, on average. The final 2 days are in controlled dryers to achieve optimal moisture.
Variety: Red Catuai
Price per kilogram: $7.70 USD FOB
Process: White Honey 
Total kilos purchased: 1,380 (20 x 69kg bags) 
Harvest date: February/March 2021 
Fermentation: 12 hour overnight fermentation in open-air tanks and mucilage
Drying time: 15 days
Drying temperature: 28°C Max. - 14°C Min. 
Altitude: 2000masl
Region: Dota Valley, Tarrazu, Costa Rica