true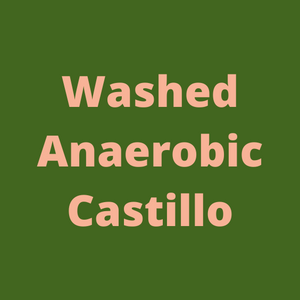 LA PALMA Y EL TUCAN [2020]
Colombia
Forward purchased 350kg of Bioinnovation Castillo from La Palma y El Tucan's Neighbours and Crops Program, from producer Jaime Palomo
Two (2) bags have been booked by Rogue Wave Coffee in Edmonton, Alberta
One (1) bag has been booked by Red Meow Coffee in Hong Kong
Seven (7) bag has been booked by Rosso Coffee Roasters in Calgary, Alberta
This is another lot which comes from La Palma y El Tucan's (LPET) prestigious Neighbours and Crops program. What that means, is LPET hasn't actually produced this coffee and rather they are assisting in the production, teaming up and empowering Jaime Palomo, a coffee producer who lives in Cundinamarca, Colombia. LPET has created a brilliant business model focused on their community and empowering the small holder producers surrounding them in many ways.
Rather than Jaime having to harvest his own coffee, or worry about buying compost, he has the team from LPET visit him weekly to ensure proper techniques are being used in terms of pruning, fertilization or harvesting. LPET actually sends their team of Elite Pickers to harvest the coffee when they believe the time is right. Then, they pay Jaime for the volume of cherries harvested, at premiums above what the FNC in Colombia pays for coffee parchment. Not only is Jaime seeing a premium for his coffee, but he's also having the vast majority of the work taken off of his plate, allowing him to focus on other streams of agriculture.
For Jaime Palomo, it hasn't always been about coffee. He actually, had never been related to agriculture or coffee before. He used to live in Bogotá, where he owned a business, which now one of his two sons is operating. After his retirement, he studied the possibilities for his life next stage. Tired of the hustle of the city, he started exploring the countryside and finally, influenced by some neighbours, he ended up buying his farm Villa María at La Mesa, Cundinamarca.
Since then, he moved to Villa María where he lives with his wife, Doña María del Tránsito. It has been nine years since Don Jaime started with coffee. He fell in love with coffee farming and has learned different practices to improve the crops. He now has 6,200 coffee trees producing top quality coffee which he sells to La Palma y El Tucán.
Here they do an 31 hour anaerobic fermentation in whole cherry, with wild yeast they've captured and cultivated at the farm. This fermentation occurs in clay tanks that are buried into the ground, maintaining a very cool temperature and loads of microbial activity. Then the coffee is depulped and fermented aerobically for 75 hours in traditional Colombian tiled tanks.
This Neighbours and Crops program is one of the most sustainable and impressive models we've seen to date in the coffee industry.
Variety: Castillo, Caturra, Colombia
Price per kilogram: $17.33 USD FOB
Process: 'Bioinnovation' Anaerobic Washed
Total kilos available: 350 kg (10 x 35kg)
Harvest date: April 2020 
Fermentation: 31 hours anaerobic whole cherry fermentation in ceramic tanks with captured micro-organisms from the surrounding forests, followed by a 75 hour aerobic mucilage fermentation in ceramic tiled tanks
Drying time: 12 days in raised beds followed by 96 hours in mechanical silo

Drying temperature: 32 °C Max. - 16 °C Min.  
Altitude: 1600 masl
Region: Jaime Palomo is based in Anatoli, Cundinamarca, Colombia
Rainfall:  1400 mm/year
Humidity: 80 %