true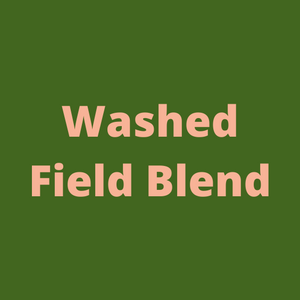 JAIRO ARCILA [2021]
Colombia
Arrived September 8th, 2021.
Forward has purchased 35 x 70kg bags of Jairo Arcila Washed Field Blend.
Twelve (12) bags have been booked by Alternate Route Coffee in Leduc, Alberta.
Four (12) bags have been booked by Harrisons Coffee Co in Winnipeg, Manitoba.
One (1) bag of this lot has been booked by French Press Coffee Roasters in Qualicum Beach, British Columbia
Ten (10) bags have been booked by ZAB Cafe in Montreal, Quebec
Jairo Arcila is a third-generation coffee producer from Quindío, Colombia. He is the father of Felipe and Carlos Arcila, the owners of Cofinet. As well as familiar farms such as Jardines del Eden.
He purchased his first coffee farm, Finca La Esmeralda in 1987, where he planted his first Caturra lot. He was fortunate enough to earn money by producing coffee, while also working full time for one of Colombia's largest coffee exporters. Using his savings, Jairo slowly managed to purchase five additional farms. First Villarazo, then Mazatlan, Santa Monica, Maracay and Buenos Aires. You can find more wonderful offerings of Jairo's coffee featured here.
This lot is from Santa Monica, the largest of Jairo's farms at 50 hectares, and is made up of Castillo and Caturra. It has volcanic soils, with ideal temperatures, altitude, and rainfall for producing consistent, high-quality coffee. He also grows Gesha, Pink Bourbon, Tabi, Papayo, Caturron, Red Bourbon, and many other fruits, vegetables, and other coffee cultivars.
Jairo only allows the ripest coffee cherries to be harvested. He then ferments the whole cherry for 24 hours in covered ceramic tanks, prior to being pulped, gently washed and later place on raised beds until 10.5% moisture is obtained.
Variety: Caturra + Castillo
Price per kilogram: 5.72 USD FOB
Process: Washed
Total kilos purchased: 2450 kg (35 x 70kg bags) 
Harvest date: November 2020 - January 2021 
Fermentation: 24-hour whole cherry fermentation in covered ceramic tanks, pulped and washed
Drying time: 10 - 12 days in raised beds
Drying temperature: 27°C Max. - 17°C Min.  
Altitude: 1500 - 1600masl
Region: Armenia, Quindio