true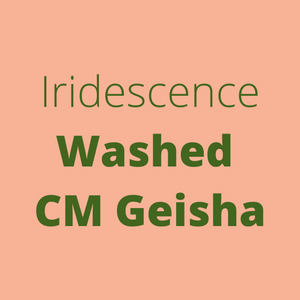 SAVAGE COFFEE [2020]
Panama
Arrival May 25, 2020
Savage Coffee is a project started by Jamison Savage in Panama. Jamison has positioned himself as one of the most sophisticated coffee producers globally, with his farm Finca Deborah winning prestigious coffee competitions around the globe and now pre-booking his coffees well before the season starts.
This project allows Jamison to increase his scope and purchase from neighbouring producers who don't have the same vision for processing that he sees. Currently working with four estates in Volcan, Jamison is growing the Savage Coffee brand. These are top quality, vibrant and varietal driven coffees.
Iridescence is a washed carbonic maceration Geisha. The Geisha cherries are harvested at peak ripeness, then pulped and placed in a stainless steel tank. This tank is then charged with CO2 to pressurize and chase out the oxygen. From here, the coffee is left to ferment in a cool temperature, with monitoring of PH, pressure, temperature and time being data logged. It's then dried for over 20 days on a custom built, tiered raised bed system.
Process: 'Iridescence' Washed Carbonic Maceration Geisha
Screen size: 16/17
Harvesting: 2020
Drying: Raised Beds
Click here to see other Finca Deborah Offerings.