true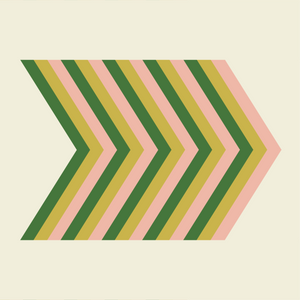 FORWARD FIVE
Shipping September 19th // Limited 250 Packs
"The Five Pack"
Roasted Subscription service.
Five coffees every Five weeks.
5 x 75 grams = 375 grams total
Limited 250 Five Packs available per drop
Max 8 Packs per person
~~ Shipping September 19th, 2023 ~~
 

SEPTEMBER 19TH FEATURED COFFEES
Mexico La Joya Experimental Natural Yellow Caturra A F1 $60 / kg
Mexico La Joya Experimental Natural Yellow Caturra A F2 $60 / kg
Panama Janson Washed Geisha lot 115 $130 / kg
Panama Abu Coffee Natural Geisha lot GN-1725 $150 / kg
Ethiopia Gesha Village Natural Gesha 1931 lot 113 $80 / kg
AUGUST 15TH FEATURED COFFEES
Panama Janson Washed Geisha lot 117 $140 / kg
Ecuador Hacienda Santa Gertrudis Washed Gesha $65 / kg
Ecuador La Soledad JJ Washed Typica Mejorado $99 / kg
Ecuador Hacienda La Papaya Washed CM B7 $36 / kg
Ethiopia Gesha Village Natural Gesha 1931 lot 120 $80 / kg

The Five coffees you receive will range in expressions.

 

The Five Pack is always thought-provoking, competition worthy, possibly experimental, with mixtures of old-world and new-world practices, fascinating varieties and are overall conversation coffees. These are exclusive, designer and transparent coffees being made available via subscription.
If you're a roaster, this is a consistent pathway for Forward to send fresh samples and ensure you always have primary selections of the main coffees you've built your menu around. Active subscribers of 8 x The Five Pack, will save 10% off all green coffee purchases with Forward.
If you're an establishment that serves brewed coffee, this is a curated, rotating menu of coffees that can be featured on your brew bar. See below for how you can easily profit on this curated subscription program.
If you're simply an enthusiast, this is an intimate access point to the wonderful world of coffee and all of its intricacies.
"What will I do with The Five Pack every Five weeks?"
 

We'd recommend you taste them and share them with your clients, your family or your friends. Start some dialogues, serve them on your pour over bar, peak someone's curiosity and maybe they're bound for a second visit or an intimate conversation. 
You can comfortably sell a 15 gram brew for $10 and you'll receive 25 doses per box (375 grams) with a 15 gram dose, the brew recipe i would recommend will produce about 225mL of brewed coffee, which is about 1/3 of a bottle of wine. So with that logic, each coffee works out to about 1.5 bottles of wine, meaning each pack is about 7.5 bottles.
This is a limited experience with only 250 Five Packs per drop.
Our aim is to support a new frontier of coffees in the marketplace while connecting professionals and enthusiasts with progressive roasters, nudging everyone to think a little outside the box. Forward believes these coffees are important to normalize. Put simply, if we can lift the ceiling and redefine the expectation of coffee, we can simultaneously lift the floor. What does the coffee world look like if coffee isn't seen just for caffeine anymore, and rather respected for the complex, flavourful, laborious, scientific and thought provoking beverage it is?
Brown: The Five Pack will have 5 x 75 grams of roasted coffee.
The Five Pack is available for $100 USD
This is how we justify $100 

for The Five Pack

~$60 for the Five coffees selected
For reference our cost of goods on coffee will be about $12 per coffee included in the Pack. Your cost of goods will be $25, or ~$5 per dose. One pack, you may experience a coffee that cost $40 for 75 grams, meaning an allocated budget for $20 toward the other 4 coffees.
With this budget, we can fit some phenomenal and exciting coffees into The Five Pack for you to experience.
If you were to purchase this from a roaster, they would likely mark this up to approximately $200. Cafes would go further to $300 or more selling brews. Since Forward is before both of those entities, we opt to make these coffees more accessible and share as much value as possible with roasters, baristas, and enthusiasts.
$20 for one hour of labour
This provides an approximate "living-wage" in Canada. This also supports some of the costs of sourcing, roasting and quality control leading up to the program.
~$20 profit on the coffee + program 
Packaging materials, such as bags and boxes, content creation surrounding the coffees, copy and any other miscellaneous costs incurred will come out of the $20 profits. Shown here.
Jump in, let's explore the world of coffee.
>>>>>
It's time we go Forward.
#ForwardFive