true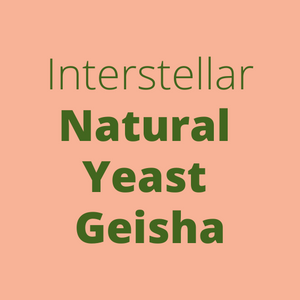 FINCA DEBORAH [2020]
Panama
Arrived May 30th, 2020.
Interstellar starts with harvesting perfectly ripe Geisha cherries reading 21-24 on BRIX meter. The cherries are carefully selected for a second time before depositing them inside hermetically sealed tanks with a yeast strain added into the tank to enhance aromatics, acidity, and inherent flavour attributes within the coffee. The cherries marinade in this yeast bath for more than 50 hrs allowing the yeast to consume a large portion of the fruit within the cherries.
Jamison Savage and Finca Deborah have become synonymous with quality coffee globally, with Finca Deborah winning prestigious coffee competitions around the globe and now pre-booking his coffees well before the season starts. 

This coffee was known as Limitless, though Jamison has changed the name of the process to Interstellar.

Varietal: Geisha
Process: 'Interstellar' Natural Yeast Process
Screen size: 16/17
Harvesting: 2020
Drying: Raised Beds
Click here to see other Finca Deborah Offerings.